Hollywood's Iconic Celebrities Who Live Like Royalty In Their Palatial Homes
When celebrities are in the mood to celebrate success, they usually go big. When Shaquille O'Neil got his first million-dollar check, he spent all of it (and more) in less than a week, buying luxury cars and so on for himself and his family.
A-list celebrities enjoy the privilege of getting the best of everything—the best seat at a restaurant, a VIP table at the hottest club on a Saturday night, and, well, you get the idea. When it comes to living, celebrity residences look less like homes and more like million-dollar castles. Let's look at some of the best.
Phil Collins – Florida, $33 Million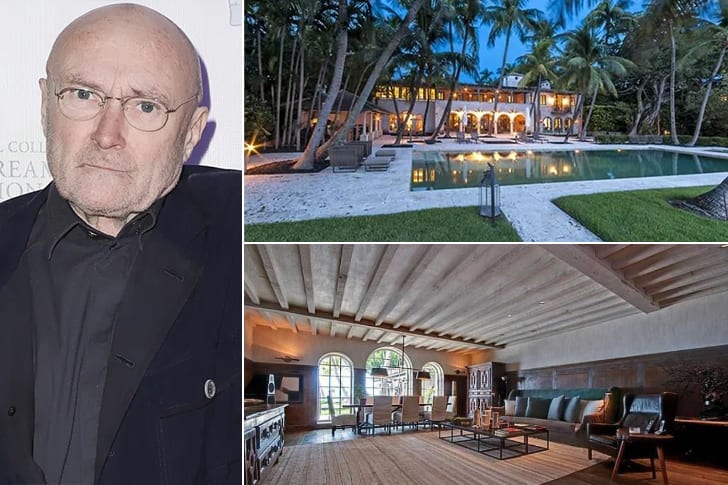 In 2015, Phil Collins managed to snag one of Florida's most beautiful estates for an impressive $33 million. Located in Biscayne Bay, the 1920s Spanish structure's rooftop gives a fantastic view of the sky turning blood red as the sun sets on the Miami skyline.
The 1.2-acre property has seven bedrooms and eight full bathrooms, along with 200 feet of beachfront land and a koi pond. After marital issues with his ex-wife Orianne Cevey, Collins put the home up for sale at $40 million. He is set to go on tour in September 2021 with his band Genesis.